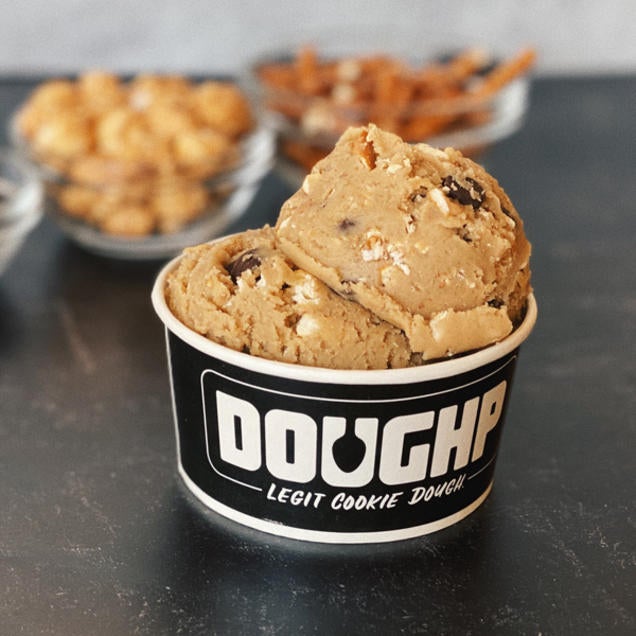 New DoughP Flavors for February!
Dipped: Chocolate dough with dried cherries & white chocolate chips. It's great solo or with a date! Dough you, boo.
Cupcake Girls: Fundraising Flavor in support of the nonprofit "The Cupcake Girls" working to end human trafficking. Cupcake bites & cherry pink frosting ribboned in our fluffy cookie dough.
Chow Down: February is National Snack Food Month and we're digging into this dough with pretzel pieces, caramel corn, chocolate chips and sea salt.
---
Dates: February 1, 2020 to February 29, 2020
Store Name: Doughp: Legit Cookie Dough
Suite Number: 810
Category:
Phone: 702.482.7411