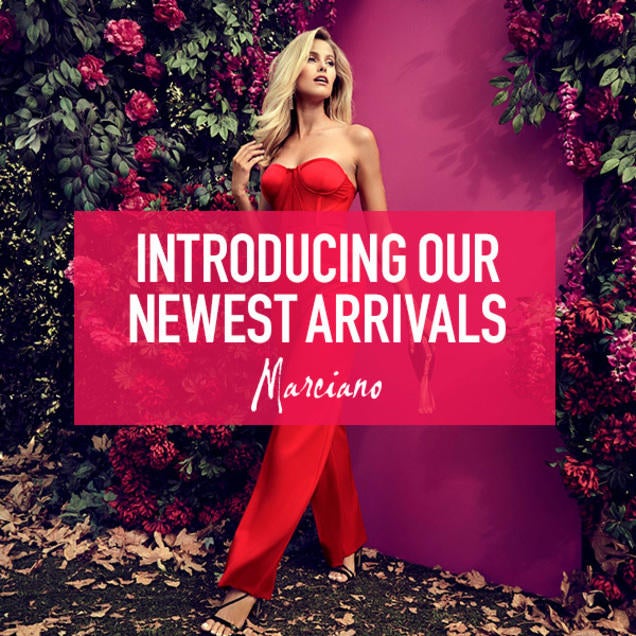 Marciano Introducing Our Newest Arrivals
Show off your signature style in this coveted jumpsuit. Features a strapless, corset-lined mesh body with cups for your most flattering fit. Complete with a wide-leg silhouette. Shop the Devona Strapless Jumpsuit and many more new arrivals, now available in-store.
Disclaimer: Cannot be combined with other coupons. Not valid online or on Gc Timepieces, watches, gift cards or prior purchases. Some exclusions may apply, see store for details. Not redeemable for store credit or cash. Valid at participating Marciano locations only. GUESS?, Inc. reserves the right to extend, modify or discontinue offer at any time without notice. Not valid for employees.
---
Dates: December 3, 2018 to December 11, 2018
Store Name: Marciano
Suite Number: 110
Category:
Phone: 702.696.0676