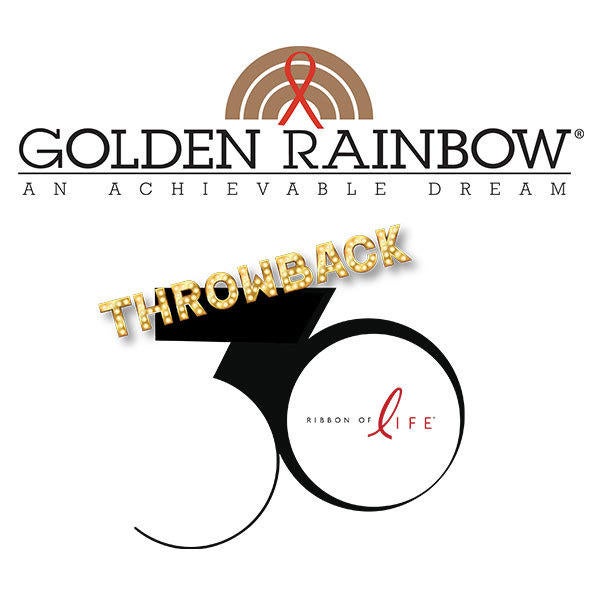 Golden Rainbow
This June, Miracle Mile Shops at Planet Hollywood Resort & Casino will turn its fountain red and collect donations for Golden Rainbow, an organization dedicated to serving the local HIV and AIDS community.
Throughout the month, all change tossed in the red fountain as well as the center's indoor rainstorm will help Golden Rainbow's mission of providing housing and financial assistance to people living with HIV and AIDS in Southern Nevada. The fountain will remain red in between regularly-scheduled water shows, which take place every hour from noon to 11 p.m.
Shoppers can also support Golden Rainbow by attending the nonprofit's 30th Annual Ribbon of Life, on Sunday, June 12 at 1 p.m. This year's theme is "Throwback 30," an homage to the last 30 years in entertainment reimagined for 2016. In celebration of this anniversary, the event will feature performances inspired by the greatest shows from the past 30 years. For more information or to purchase tickets, please visit www.troplv.com/las-vegas/shows-entertainment/ribbon-of-life.
"We are so pleased that the Miracle Mile Shops and Planet Hollywood have selected Golden Rainbow as their charity for June. Donating the coins from their fountains is such a wonderful gift to local charities," said Golden Rainbow Executive Director Gary Costa. "The support of major partners like this, alongside the entire community, is the lifeblood of our organization. Turning the fountains red as a show of support, particularly in the same month as our largest fundraiser, The Ribbon of Life, is not only helping to support the more than 8,000 people currently living with HIV/AIDS in Southern Nevada, it is truly a wonderful reminder to give back and help those in need."
Miracle Mile Shops' partnership with Golden Rainbow is part of its ongoing Caring, Giving, Changing campaign, which raises funds for nonprofit programs and organizations through community sponsorships, additional partnerships and a number of cash and in-kind donations.