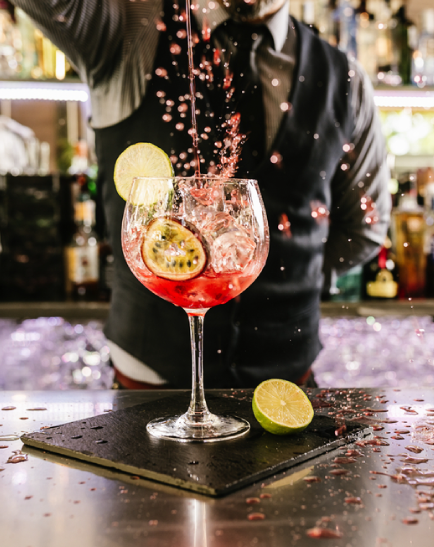 Buffalo Wild Wings
For the first time, Buffalo Wild Wings will be an opportunity to showcase an enhanced in-bar atmosphere of Valentine's Day musical selections throughout the day, lighting changes and photo capturing moments.
In addition, we will be featuring a holiday themed cocktail – Deep Eddy Crush:

1 ea Lime Wedge – squeeze and drop
1.00 oz. Deep Eddy Ruby Red
1.00 oz. Malibu Coconut Rum
2.00 oz. Finest Call Blood Orange Sour
Top with Soda Water (Bar Gun)

Valid dates: 2/14
Cabo Wabo Cantina
"Kiss on the Lips" cocktail
The "Kiss on the Lips" is made for two to share and infused with Cruzan strawberry rum, Passoã liqueur, soda water, strawberries and mint leaves, priced at $19.
The cocktail comes with two straws and a souvenir glass that couples can take home.

Valid dates: 2/14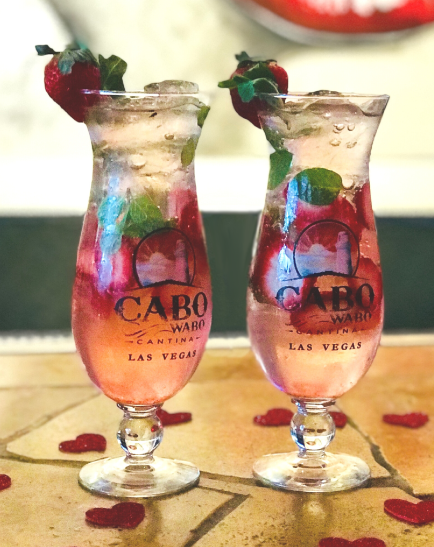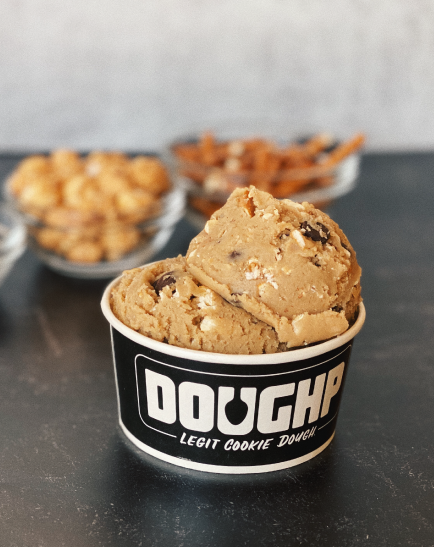 Doughp
New Flavors for February!

Dipped: Chocolate dough with dried cherries & white chocolate chips. It's great solo or with a date! Dough you, boo.

Cupcake Girls: Fundraising Flavor in support of the nonprofit "The Cupcake Girls" working to end human trafficking. Cupcake bites & cherry pink frosting ribboned in our fluffy cookie dough.

Chow Down: February is National Snack Food Month and we're digging into this dough with pretzel pieces, caramel corn, chocolate chips and sea salt.

Valid dates: 2/1-2/29