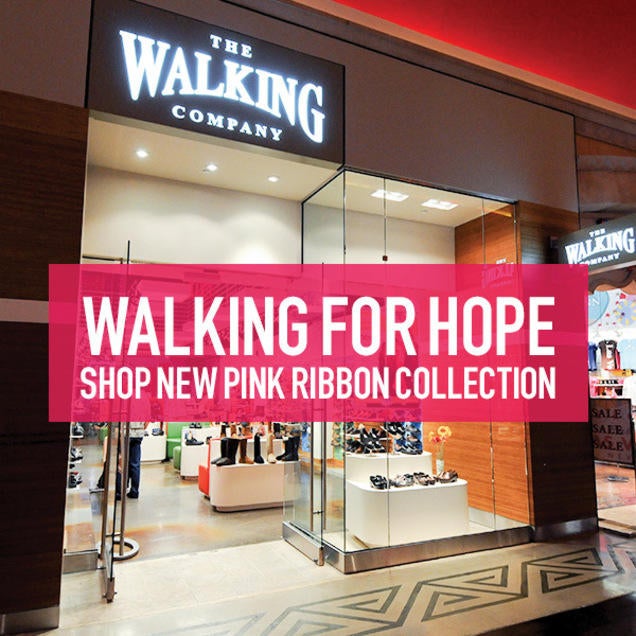 Walking For Hope - NEW Pink Ribbon Collection
Help us reach our goal of donating over $900,000 to City of Hope and many other local charities.
A portion of the proceeds will support charitable programs that promote various health and wellness related initiatives, including the fight against cancer and other health issues. Visit retail location for full details.
---
Dates: October 6, 2017 to October 31, 2017
Store Name: The Walking Company
Suite Number: 105
Category: Shop
Phone: 702.734.7150