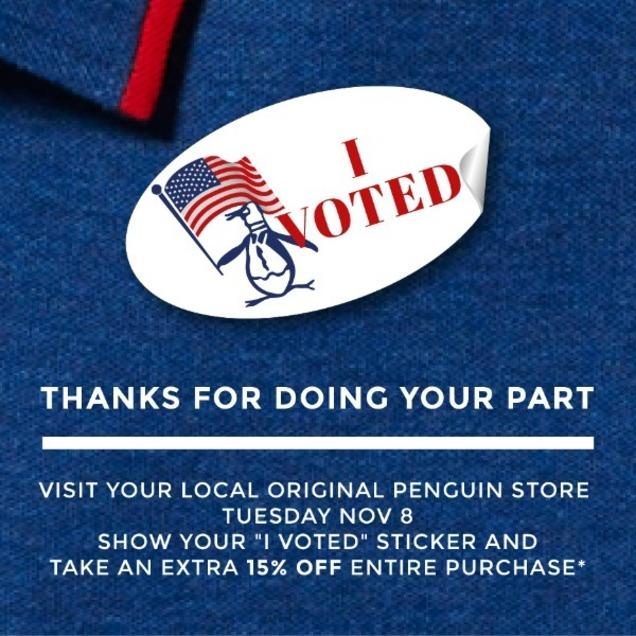 Show your "I VOTED" Sticker and receive 15% off
Show your "I VOTED" sticker between Friday, November 4 - Tuesday, November 8 and receive an extra 15% off your entire purchase.
Offer valid through Tuesday, November 8 at Original Penguin U.S. Full Price and Outlet Stores. Promotion refers to an additional 15% off entire purchase, pre-tax. Your I VOTED sticker must be presented in person at time of purchase to qualify. Limit one offer per customer. Cannot be combined with other offers.
---
Dates: November 4, 2016 to November 8, 2016
Store Name: Original Penguin
Suite Number: 415
Category: Shop
Phone: 702.734.0089