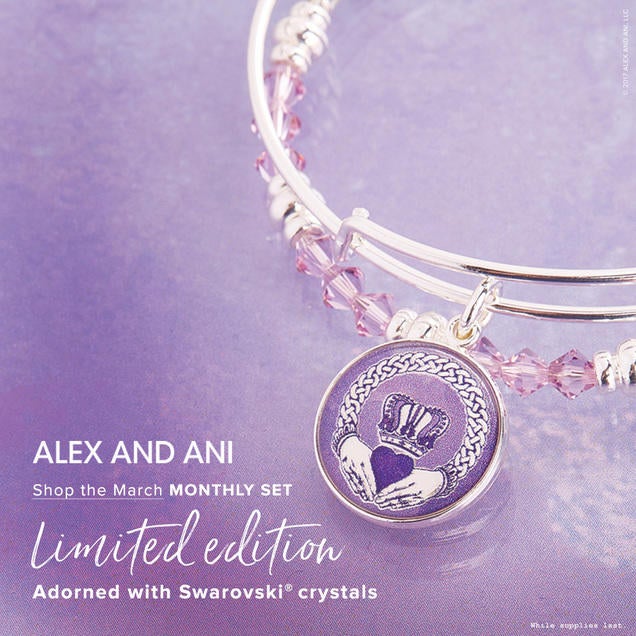 Shop the March Monthly Set
Stop by Alex and Ani and check out our March set of the Month, featuring a hand-illustrated Claddagh 'Art Infusion' bangle paired with a Light Amethyst Swarovski Crystal bangle. This limited edition set is only $58 and is available while supplies last.
See store for details.
---
Dates: March 7, 2017 to March 31, 2017
Store Name: Alex and Ani
Suite Number: 55
Category: Shop
Phone: 702.823.5555