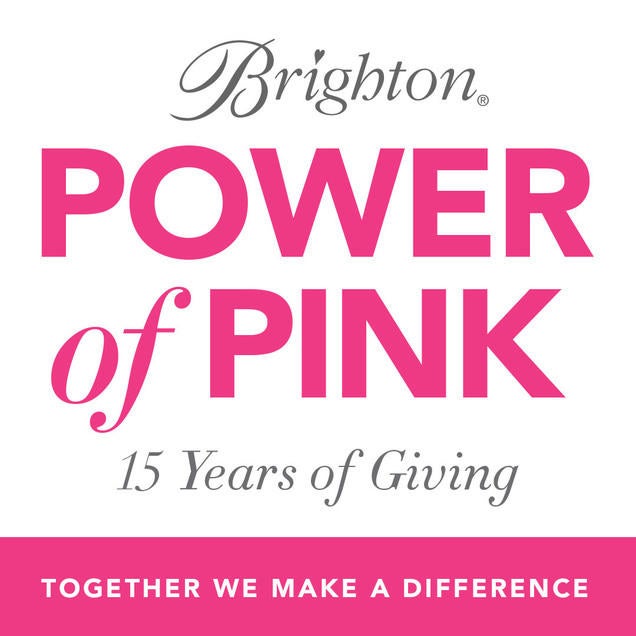 Purchase Any Power Of Pink Product And We'll Donate $10 To Charity!
October is Breast Cancer Awareness Month, and Brighton is proud to announce that we are again supporting the cause with our annual Power of Pink initiative. At Brighton, we have a deep commitment to giving back to the communities that surround our stores. Join us in funding the breast cancer research, prevention and treatment that means so much to families who are touched by this disease.
From September 29th through October 31st, we will offer our Limited Edition Power of Pink jewelry and accessories. Each of our stores has partnered with a local charity, and for every 2017 Power of Pink product purchased, Brighton will donate $10 to that charity. We have 3 bracelet styles ranging from $45 to $78 plus a key fob, $40.
So far, Brighton has donated more than $6.3 million to over 300 breast cancer charities. We hope you will help us in our continuing efforts to advance the cure.
#BRIGHTONGIVESBACK
Visit your Brighton store for more details or www.brighton.com/powerofpink
---
Dates: October 3, 2017 to October 31, 2017
Store Name: Brighton Collectibles
Suite Number: 770
Category: Shop
Phone: 702-313-2220