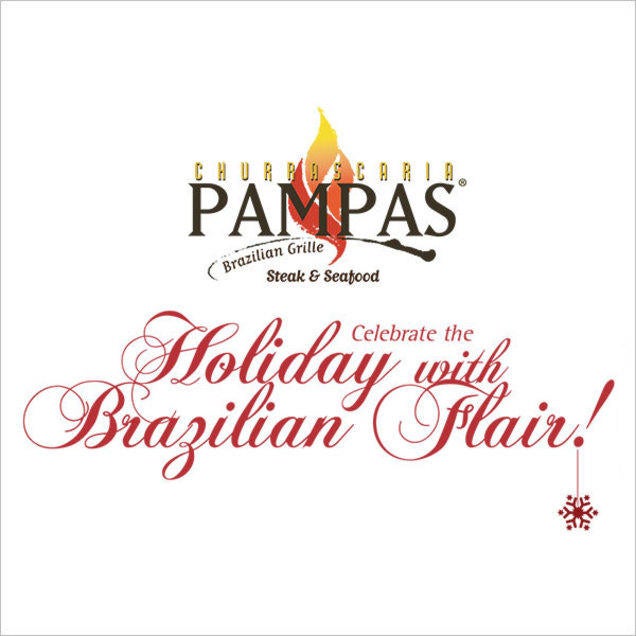 Celebrate 2016 At Pampas!
Ring in the New Year with delicious meat at Pampas Brazillian Grille!

Early Booking Special: Book your reservation before 12/25/15 and receive a FREE dinner for two in 2016!
*Reservation must include a minimum of 4 guests.

Call 702.737.4748 to book through our Group Sales Department today!
---