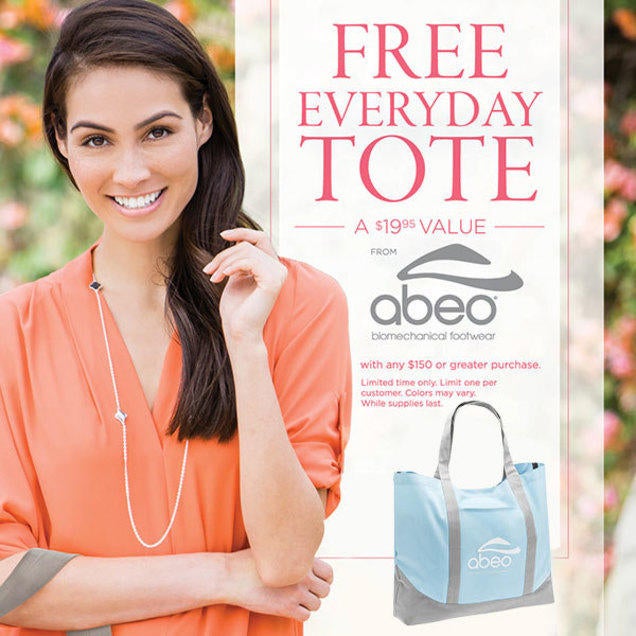 The Walking Company - Free ABEO Tote
Free ABEO Tote with any purchase of $150 or more*
*Valid in-stores for limited time only. Some restrictions may apply. While supplies last. Offers may not be combined. Offer details may vary and may not be available at all retail locations. Visit retail location for full details. End date may not reflect actual ending of promotion.
---
Dates: May 11, 2018 to May 13, 2018
Store Name: The Walking Company
Suite Number: 105
Category: Shop
Phone: 702.734.7150