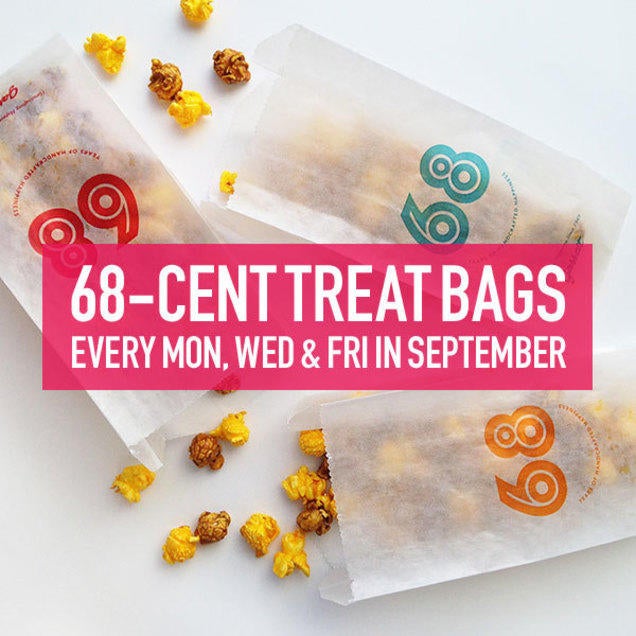 68th Anniversary Celebration - 68 Cent Bags!
Garrett Popcorn Shops® is celebrating 68 years of Handcrafted Happiness with a birthday bash in September to thank loyal fans with special offers, prizes and sweet surprises all month long. The Garrett Popcorn Shops 68th Anniversary Celebration includes 68-cent bags of Garrett Mix, and the opportunity to win complimentary Garrett Popcorn for a year!
Every Monday, Wednesday and Friday in September, visit the Shop from 4 - 6 p.m. and snack like a champ with 68-cent treat-size bags of Garrett Mix, the perfect combination of the sophisticated sweetness of CaramelCrisp® and the savory goodness of CheeseCorn.
From September 1 – September 30 fans will receive a complimentary Scratch & Win card with each Shop purchase to redeem on their next order. 68 lucky fans across the country will win the 68th Anniversary Ultimate Prize of Garrett Popcorn for a Year. Other featured prizes include size upgrades, Garrett freebies, special price offers and more.
---
Dates: September 12, 2017 to September 30, 2017
Store Name: Garrett Popcorn Shops
Suite Number: 50
Category:
Phone: 702.455.6501