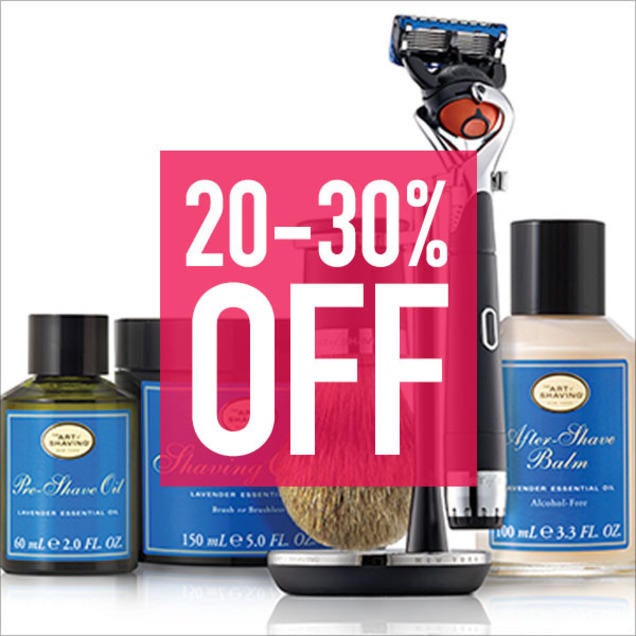 20-30% Off
Special Promotion!
March 22nd to March 28th
30% Off Cartridge and Safety Razors, Shaving Brushes, Stands, and Full Size Kits with the purchase of 8 pack of Blades

-With an 8 pack of blades, the customer is eligible to receive the 30% discount on any Mach3 or Fusion razor handles, any shaving brush, any stand and any full size kit.
-Does not apply to straight razors. Please check store for qualifying items.
---
Dates: March 22, 2016 to March 28, 2016
Store Name: The Art of Shaving
Suite Number: 51
Category: Shop
Phone: 702-802-6381