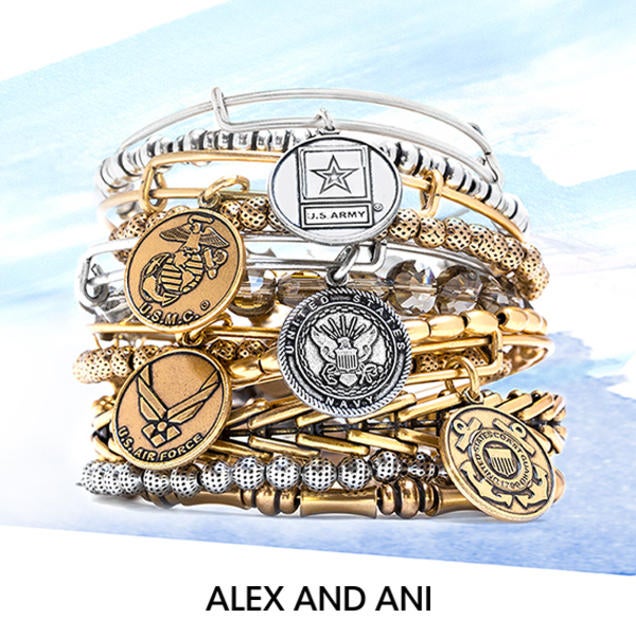 $5 Off Armed Forces Collection
On this Memorial Day, we reflect on the courage of our brave American soldiers and say, thank you.
Visit ALEX AND ANI to receive $5 off the Armed Forces Collection!
*Receive $5.00 off the Armed Forces Collection, while supplies last. Valid May 27, 2016 from 11:59 PM ET through May 30, 2016 until 12:00 AM ET. Valid at all ALEX AND ANI retail locations, authorized retailers, and online. One-time use only. No adjustments on previously made purchases. Offer not valid on any other ALEX AND ANI-branded products.
---
Dates: May 28, 2016 to May 28, 2016
Store Name: Alex and Ani
Suite Number: 55
Category: Shop
Phone: 702.823.5555